In Switzerland, we changed from Winter to Summer time over the week-end.
Unfortunately there seems to be a bug and all the times in my recurrent diarized items have shifted one hour forward. For example, the following item was set at 3:50am (not 4:50):


.
.
PROBLEM: If I try to reschedule to the correct time, the change doesn't get updated in the scheduler: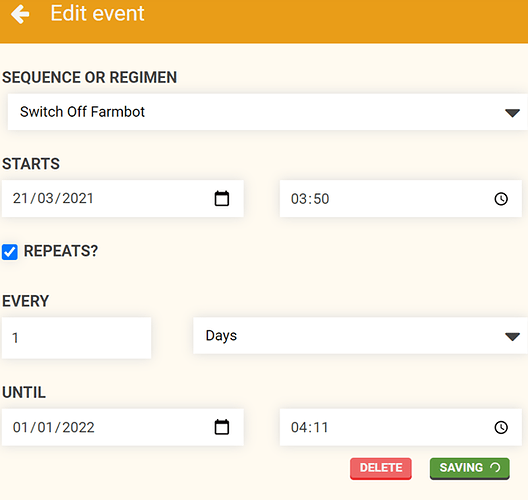 .

.

.
.
QUICK FIX
: I was able to reschedule these tasks by deliberately setting a wrong time, one hour before the activity is due to take place (e.g. 2:50am for the activity to start at 3:50am):

.
↓
.