I'm having trouble using the take-photo script. Last time the take-photo worked properly was pro v4.0.0. Now on v4.0.1 but still having issues.
The script says that it successfully sent the image but when I refresh the page the log changes to "trying to send" instead of "sent data". The widget also does not display the newest image.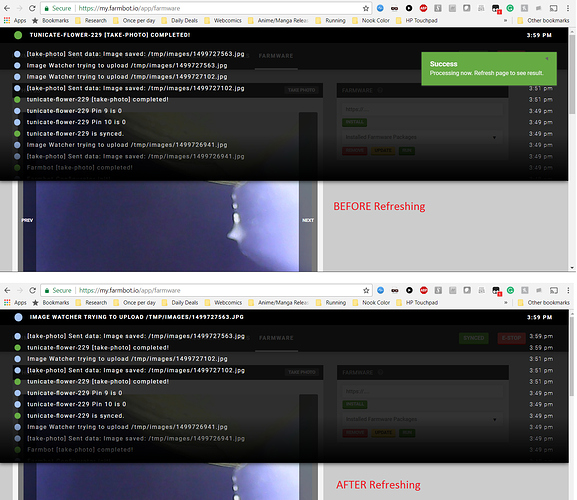 I've tried rebooting the farmbot and have previously tried to plug and unplug the camera but that doesn't seem to be helping.