I get a delay during one of my sequences. The first delay is between the two move absolute commands. there is about an 8-second delay when finishing the first move command and then the FB will begin the move command for the last step in the sequence. (highlighted in red)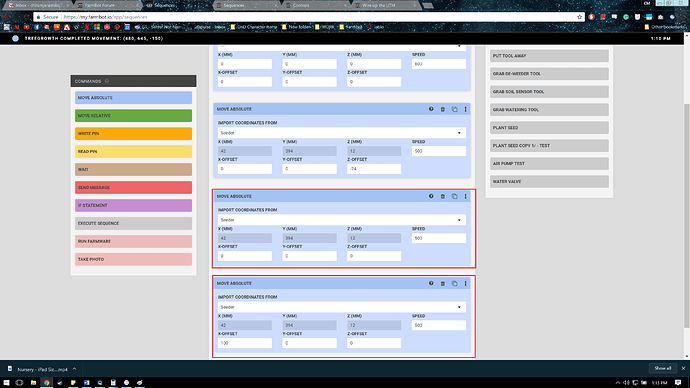 in addition to that, I get this delay of about 8-10 seconds between the "grab seeder tool" sequence and the move absolute command. The rest of the entire sequence executes just fine.
I also remember reading a comment that said something about adding a wait command and that it might help with the issue but could not find the post I read it from.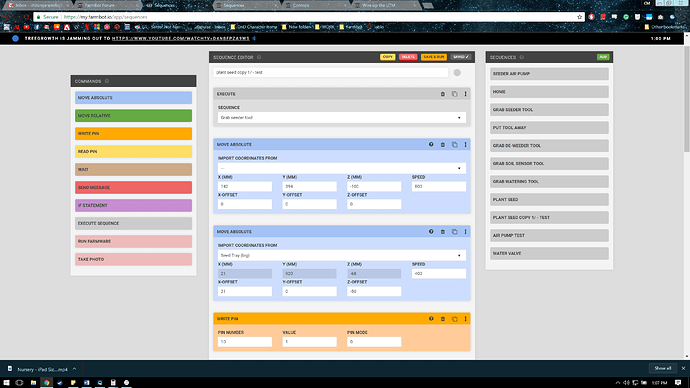 is there anything I can do or change in the sequence to get rid of the delay?
Thanks!
-C