Hello everybody !
I can't manage to unlock my farmbot. I'm currently trying to install it so it has never worked before. It's a Genesis XL v1.5 type. The button "déverouiller" ("unlock" in french) is blinking and when I click on it nothing happens.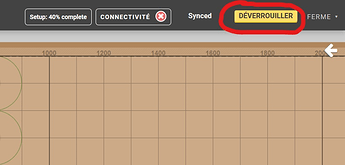 Does anyone has an idea to solve this problem ?
Thanks for your help !