Hey there,
since yesterday I have some trouble Accessing the Farmbot. Tried to flash the software multiple times on different SD, but nothing worked. The Trouble Message is seen in the picture.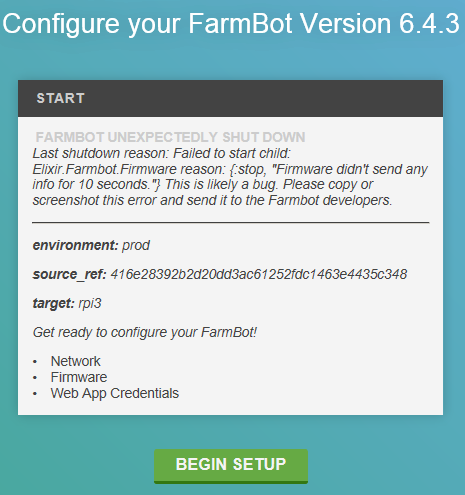 The problems occured yesterday. Last successful action was a movement to x1000 at 3:22 pm (CET) - see the Logs:
As it was pretty hot yesterday, I ask myself whether the Farmduino died a terrible death or if there is another reason for the problem. Here is the connection overview:
The Farmbot OS is Version farmbot-rpi3-6.4.3.img.
Hopefully somebody can help me out as I am out of knowledge right now.
Greetings from Berlin!
Tristan