Hi,
The "Gantry Plate" and "Cross-Slide Plate" holes are incorrectly positioned as shown below: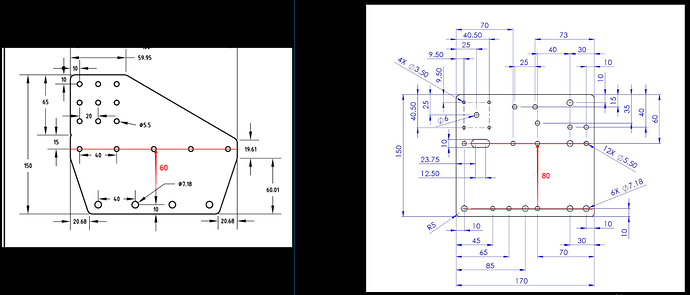 The width of the track to be passed is 40 mm and 60 mm, and the diameter of the pulley is 24 mm, that is, in practice, the available widths are 36 mm (60-24) and 56 mm (80 -24), simply can not install the track.
Our actual test, the wheel can be inserted into the track about 1mm, so the reserved width of at least 62mm and 82mm.
Thank you very much.