Hi,
I am running FBOS 7.0.1, Web App 6D9F18B7.
When I create a new sequence or update an existing sequence and click save, the changes are not getting synced correctly to the farmbot. When I try to run a newly created sequence, I get an error:
Could not find sequence by id: 22509
I can run the newly created sequence after I reboot the FB or after FB decided to do a full sync. It looks like there is an issue with partial syncs.
Is there a way to trigger a full sync somehow? That would make life much easier.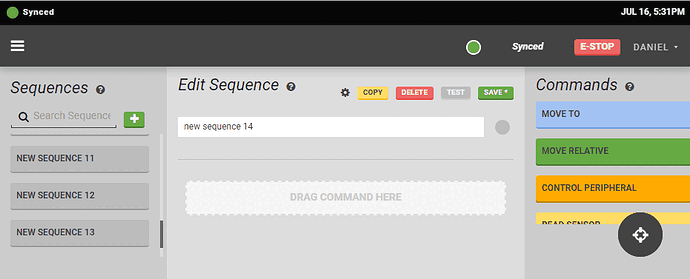 Note:
Not sure if this is related, I tried FBOS 8 before, but downgraded back to 7.0.1 as some things didn't work.