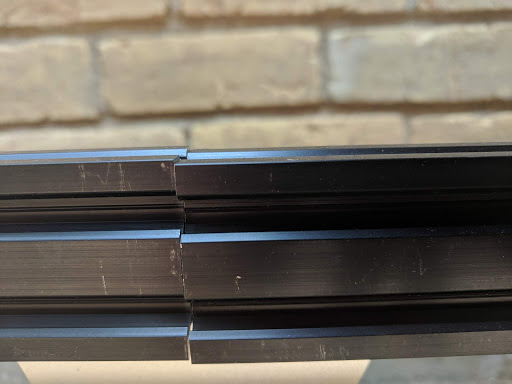 Unfortunately I can not for the life of me get the track segments to align perfectly.
This is as close as I've been able to get it.
Is this something I must get absolutely correct?
When I attempt to roll the gantry over this section it requires quite a bit of force (and I assume I'm providing much more force than the motors will be able to [or even should]).
Is anyone else experiencing this problem during assembly?