Problem after(?) running Farmware:
This happend to me after I've run Farmware and FB in in "Booting" status…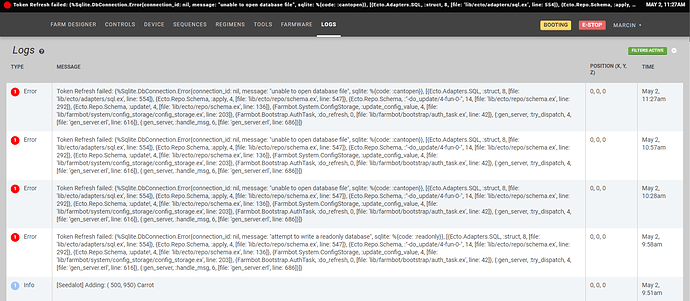 Hey skuter,
did you try to cut your FarmBot from power for a couple of minutes and plug it back in?
Well I'm kinda far away
(650km).
I've asked my wife to do it as soon as she gets home, but still I'd like to know what could have cause this?