Hi!
We've just been working outside (Not a good idea with this cold weather here…) But we found out that the FB starts the sequence but after the first movement it stops instead of performing the other movements. I've tried this sequence:

The result was that it moved the Y-axis and after that it stopped. It didn't perform the Z-movement nor the X-movement after the wait.
After that I tried this sequence I made a few weeks ago: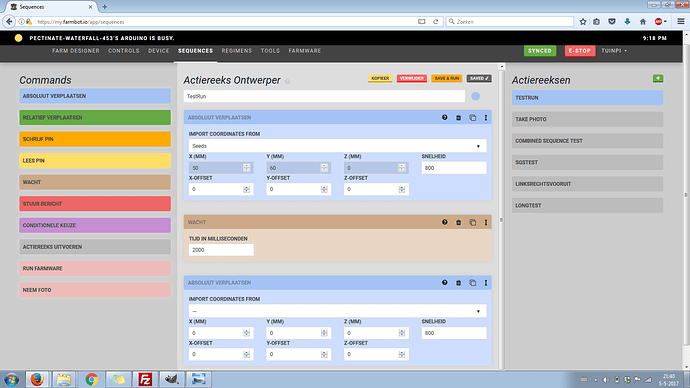 And the FB moved like I would expect. It first moved to the 50,60 point and after that it went to home.
I hope someone can tell us why it isn't performing the whole sequence.