Hi,
We have the 'bot moving ok in all directions - X, Y and Z - using the manual controls. Using FBOS 3.1.6.
If I tell it to go 0, 900, 335, it goes to just above the watering tool. Then telling it to go to 0,0,0.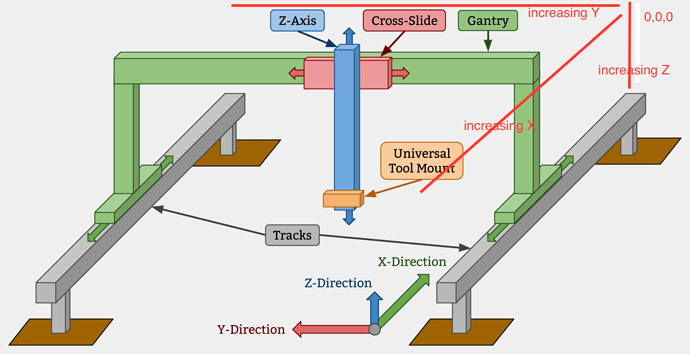 However, if we try to move to the same spot via a sequence containing an absolute move, then it goes to a seemingly random location - X -322, Y 620, Z 465
Also get similar issue if we setup a tool with XYZ of 0,900,335 - and add a sequence to move to it.
Any thoughts on what that is -
Cheers,
Chris