Hi all,
I've been wondering if anyone has tried making a water channeling system for nearby plants. I imagined a funnel in ground, leading through piping to an underground spout for watering another planter.
I've drafted the idea with a program called Maquette, from which I've uploaded a screenshot below. In my draft, the floor is semi-transparent so that the black piping underground is visible. At the plant-end of the piping I'm imagining using a wicking system to raise water up to the plant.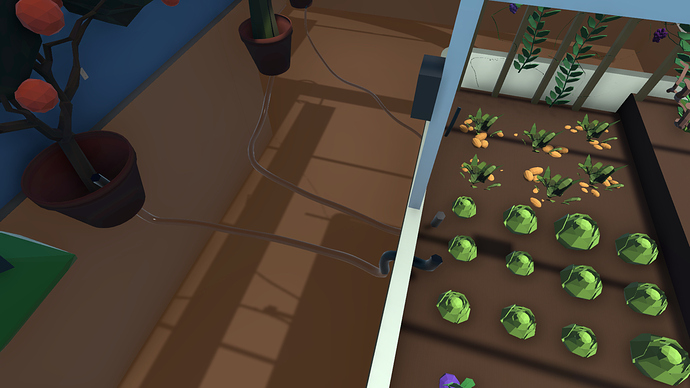 In case no one has tried this, would any fellow armchair experts like to offer constructive criticism? I hope this idea can help some folks!