Hello everyone! I am building custom FarmBot.
And from very beginning, i.e. when first time I connected together RPI, ARDUINO , RAMPS and stepper motor, I noticed periodical hits in motor when it rotated.
I did not mentioned it for a while.
But now I decided to dig into this trouble.
What I did:
Tried other types of drivers. Other A4988s and DRV8825. No difference. (Issue disappeared when i connected Leadshine DM422C, wich has powerful brains (DSP) )
Tried original and Chineese Arduino boards. No difference.
Tried several different stepper motors. No difference.
So finally I supposed that this is arduino software(ATmega is very slow) issue.
I took oscilloscope and here it is: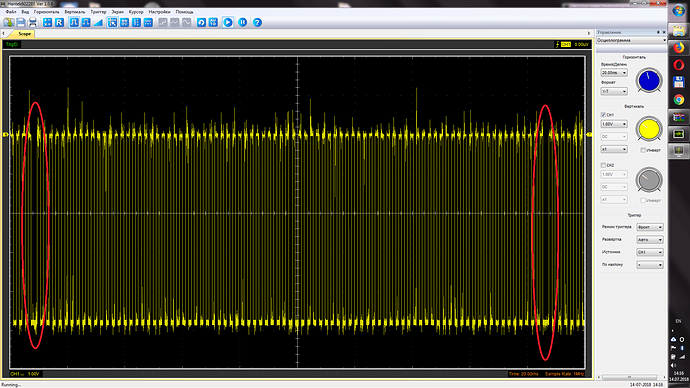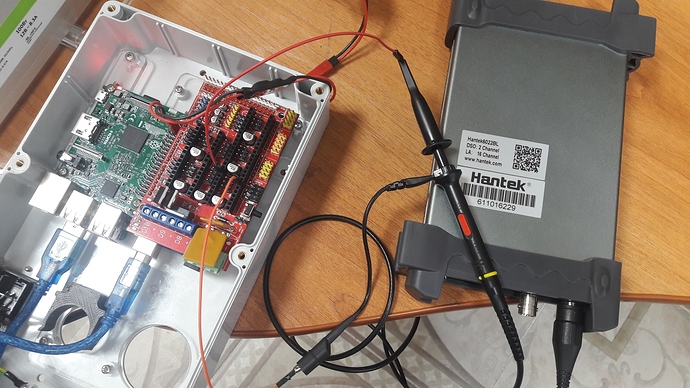 Steps is missing (or late) and it is very sad. It catches the eye.
Here is the video.


Maybe it is not very noticeable in this video but it is very noticeable when stepper motor is installed and moves an axis.
Is it possible to fix arduino firmware to eliminate this thouble?