Best regards to everyone -
I have a question
How can I adjust the camera angle of the Farmbot camera, in some pictures it captures well and in others it does not.?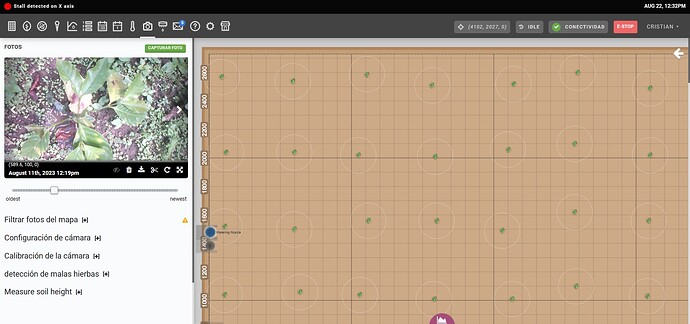 This is the reduced photo, you can see that the plant is not in the whole image.
In this figure it is observed that the plant is in the whole image and the frame of the photo is bigger.
I need to take some pictures with a wider angle, like the last picture.
Please, help me with that.
Thank you very much for your attention