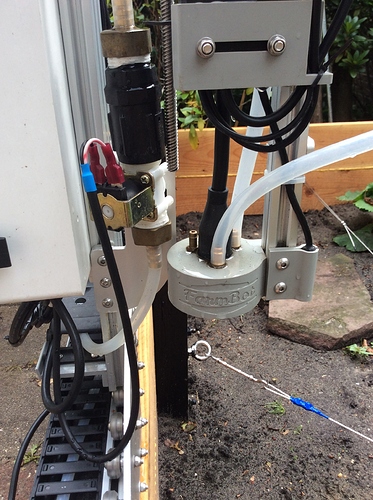 I have recently assembled my Genesis 1.4 and found whilst calibrating the axes that the UTM hits the underside of the valve, causing the vertical movement to stall.
I could resolve this by putting the Y-axis stop a bit further in, but then I loose this area over my whole garden.
Is this something you have seen before and have a solution for or am I doing something wrong?