I'm "calibrating" the FBOS v9.2.1 Farm Event "capacity" limit
When FarmEvents total > 9000 the Erlang VM stops and crashes.
The console output and the /etc/erlinit.config suggest that I should find a dump file at /root/crash.dump but I never do !
Here's the FBOS console showing the crash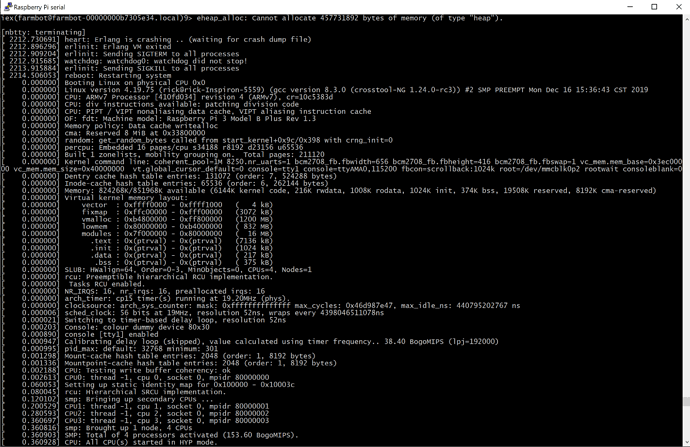 [edit 0]
I think the Erlang doc tells me why

Need to add ERL_CRASH_DUMP_SECONDS=-1 to /etc/erlinit.config for env.
For now, I'll do this on my private FBOS build and will not raise any issue or feature_request
Just curious ( @RickCarlino ) what the expected max for total Farm Events is spec'ed at ?