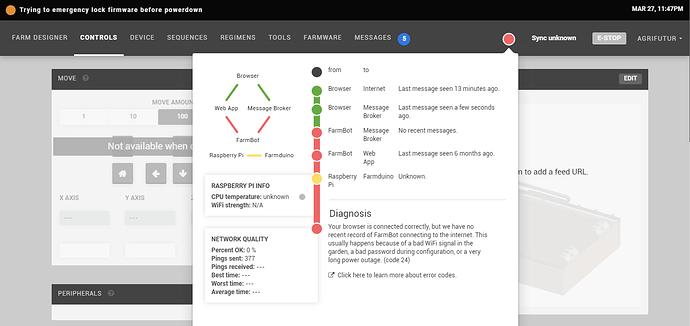 I had problem connecting to the FarmBot. I last connected it in March this year, so I think it should fall into the "a very long power outage. (code 24)" issue.
According to log, I was "Trying to emergency lock firmware before powerdown", I checked with the troubleshooting guide, it suggests me to click the "UNLOCK" button.
But I can't find the "UNLOCK" button. Any idea on how to solve the problem?