I've looked through the forums and haven't found an answer to my particular case. I hope someone can help out.
Everything was connecting consistently and without problems, until…
I Changed the email and password - Our device is in a school and we needed to change emails so it had its own email, for security reasons.
When it restarted, we got a blinking red light and blue light.
Cannot connect the farmbot.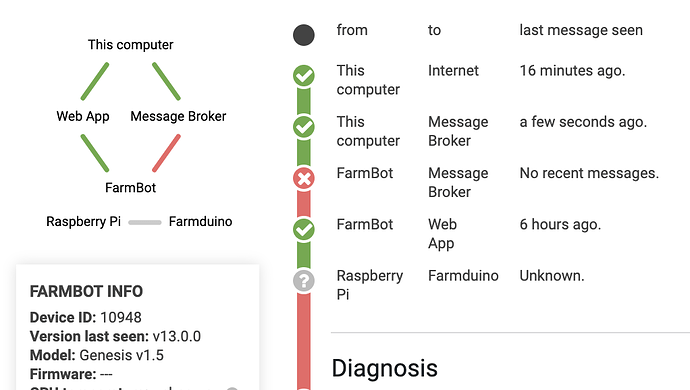 Wifi shouldn't be an issue as we are inside the school buildings, and the network strength is strong.
I've tried:
1 . Reflashing the firmware on a desktop
2. running the configurator, using different networks
3. running the configurator using the old and new email/password combos (these seem to allow it to config, but never get connected)
The blinking red light is supposed to indicate "low power" according to documentation, but we have adequate power (though I have tried connecting to different plugs and power bars and the problem still persists.)
Any thoughts or work arounds?