Weared out wood on the X axle, not working emergency stop switch, poor wifi signal, stalling motors, parts not fitting during assambly (belt, two pieces of the Y axle where way to tight) and quite a few other flaws of the Farmbot Express XL
Regarding the X axle, the aluminium profiles i have made did help.
Altough i had to make it with 3 mm precision what is quite hard in a garden over the length of the whole track!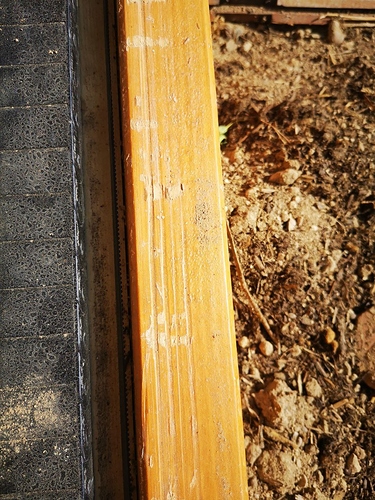 Wonder how the XXL (18 meter) could make it over the track without wearing the track straight away and crashing somewhere.
It feels i have bought a product that is not fully developed jet. Too little testing.
Although the service has been really friendly it basically brought me a 2500 euro robot that doesn't do what it is believing me to do.
Required way too much of my time and i can't explain anyone how to get the next step working.
I had to return back to the Netherlands leaving the Farmbot Express not working in the garden.
I won't be able to work on it the next 4 months meaning that during the past two months in France i did not manage to get it working properly.
The idea of using it for a robotics youth training is not going to work out right now and neither in September when i come back to the farm.