Hello!
Yeah, I might need to enhance log messages a bit to make them more clean. Please see the attached images for explanations.
In general Farmbot logs are VERY unstable.
messages with DEBUG level are not persistent by design - so I use INFO level
you need to refresh log page to see all the messages - otherwise it may display only a random subset of them
I saw instances when messages change their relative order
if your message has text "filtered" in it - it will never be displayed!!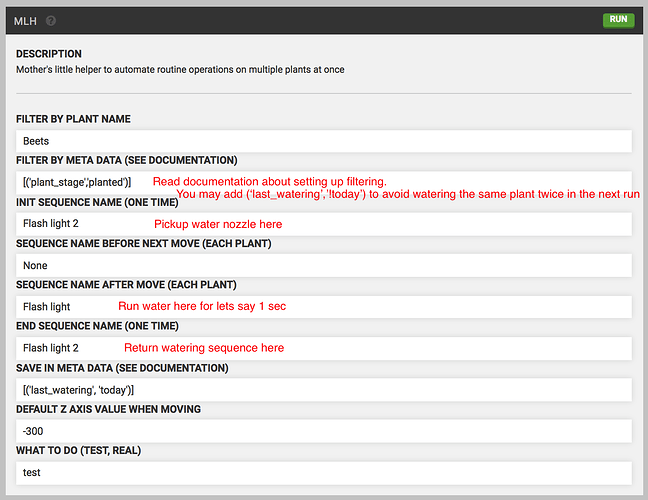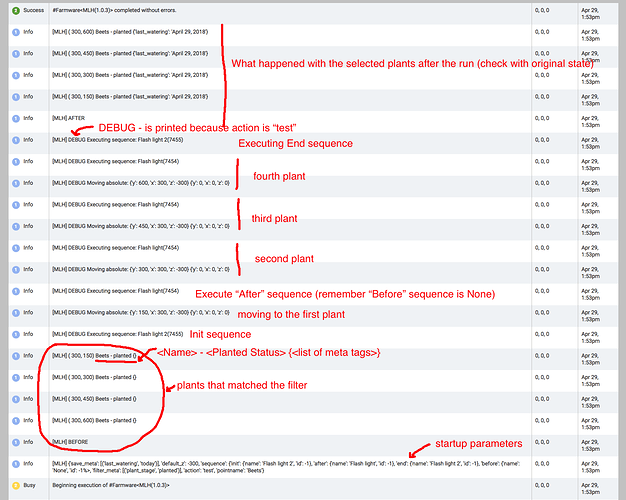 Drop down menu: I don't think it is possible at this time - Farmware web page doesn't allow it
For watering you need to use AFTER sequence, not BEFORE. This sequence need to turn on water for desired amount of time and then shut it down.
If you suspect that BEFORE sequence is not called for every plant - please see another attachment that proves you wrong
Thank you for your feedback!
Eugene