I have a sequence that turns the water on and off.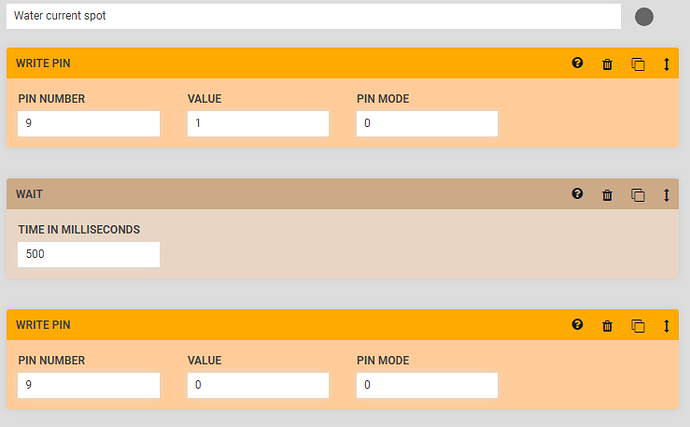 Then I have a sequence that moves to various spots and then calls the watering one.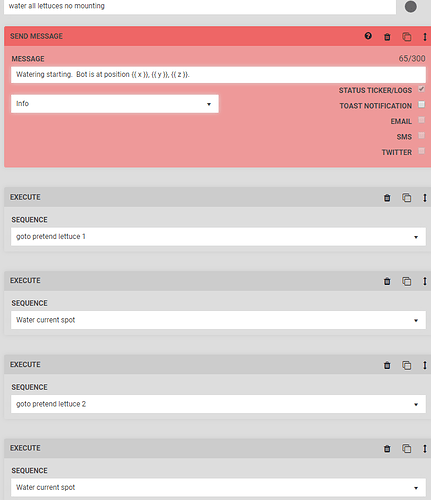 The first watering sequence fails, but it works for the other 3 in the overall sequence.

I just noticed that I did have a "take picture" step in the water current spot sequence - maybe that caused the issue.
Thanks,
Chris