Hello everyone,
I'm new here and I want to buy a Farmbot, but first I have to know some information about the maximum height; just because I will put it inside a grow room.
So, could someone tell me how much is the distance of the highest point of the arm when it is raised to the maximum height with respect to the tracks?
To better understand I am sending you a photo of the distance I would like to measure, but I would need to know when the arm is in the highest position.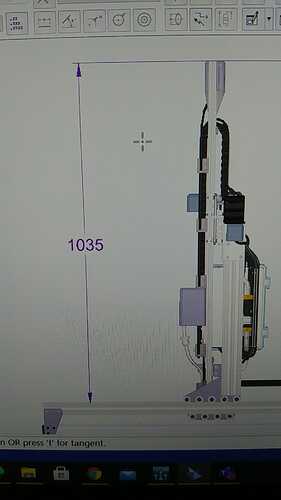 In the photo the unit is mm.
Thank you very much for the help