Environment
APP VERSION: 5A9AAB7F
FARMBOT OS: Version 12.2.0
Farmduino (Express v1.0)
What I wanna do
I wanna change my name and email.
This document says " Manage your account and app settings
Open this page in the app", but I opened https://my.farm.bot/app/account, it shows "Page Not Found."
Then, I found account settings, and I entered new name and email address.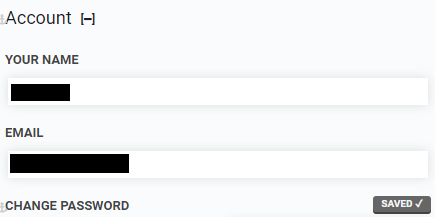 Then, pop-up message says "Success Please check your email to confirm email address changes."
So then…, I have no idea to do next. Even if I logout in this state, my name and email address will remain the same as before. Do I receive emails from the system? I looked for in my inbox and found nothing.
Best regards.