Hi,
when I show the robot I often get a comment concerning the path planning that seems to be visible for a lot of people: The robot is always going back to the beginning of a row to restart the activities (watering, seeding). It might just do this activity back on the way to the beginning. Please see the following screenshot: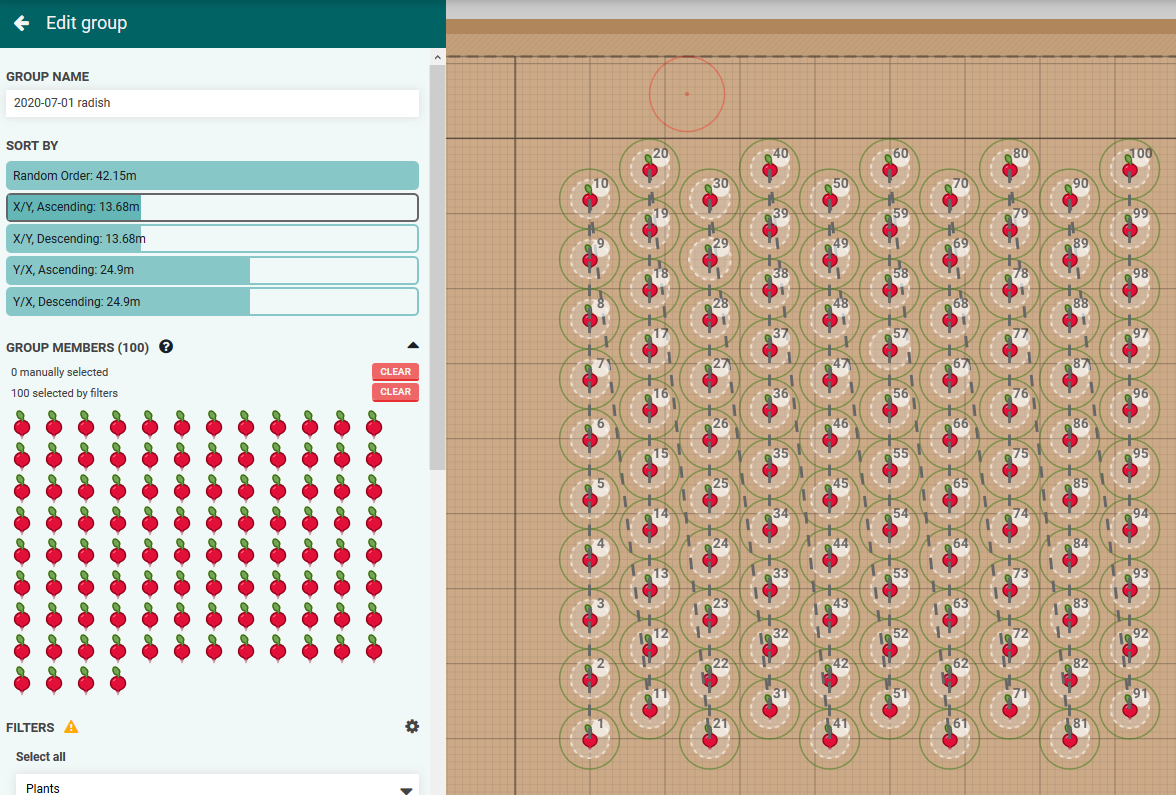 This might be improved to: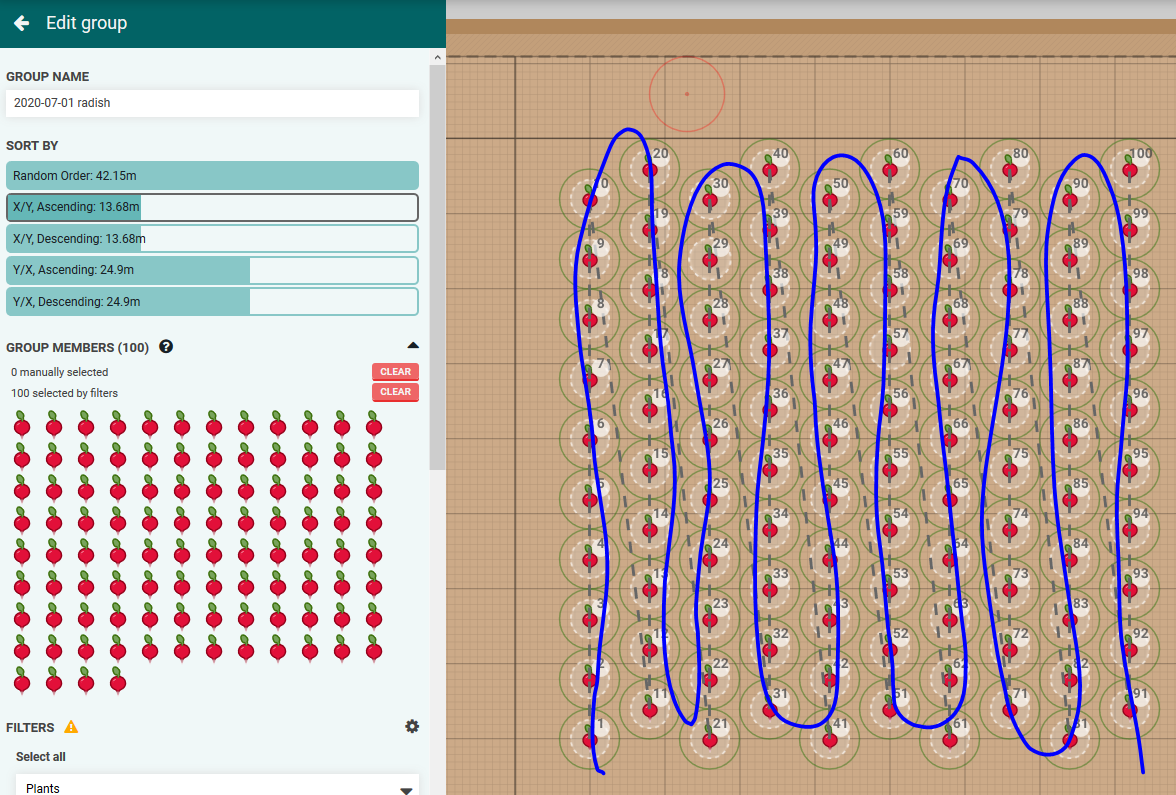 Advantages:
faster
position will be kept better
less wear (if that's an argument)
Is that a difficult change?