Hello everyone,
last year i've replaced the borroscope with a simple USB Webcam to make pictures from a higher position so that less pictures are needed to scan the whole bed. I mounted the camera to the cross slide plate instead of the z-axis itself.
Now I'm facing issues to get the position properly calibrated so that farmbot coordinates match to the pictures. Here you can see, that the tools don't match if they are on the other end of the picture.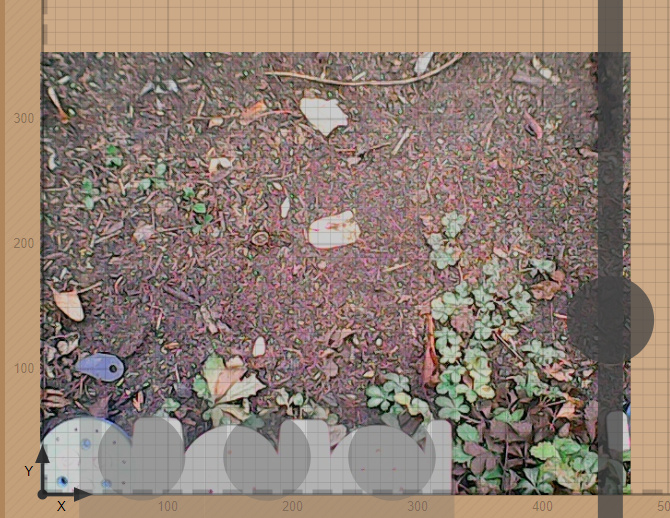 If I move the bot right on top of the tools, it seem to match.
Did anyone run into anything similar, or just got experience to explain what happens there?