Hi all,
We just deployed another set of updates to the web app:
New Controls and Sensors panels
All of the content from the Controls page has been moved into two new Farm Designer panels for Controls (crosshairs icon) and Sensors (
icon). As with all the other new panels, this brings more of the app experience alongside the virtual representation of the bot and garden making for a more cohesive and streamlined experience.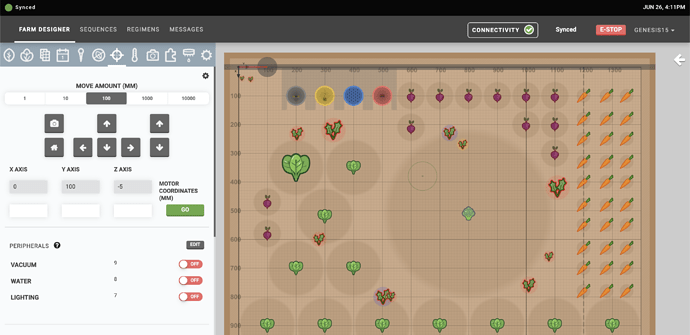 You'll also find a new Motor Position Plot that can be enabled in the Controls panel
menu, which plots the most recent position reports of the motors so you can see acceleration curves, where the bot may have stalled and needed to retry a movement, etc.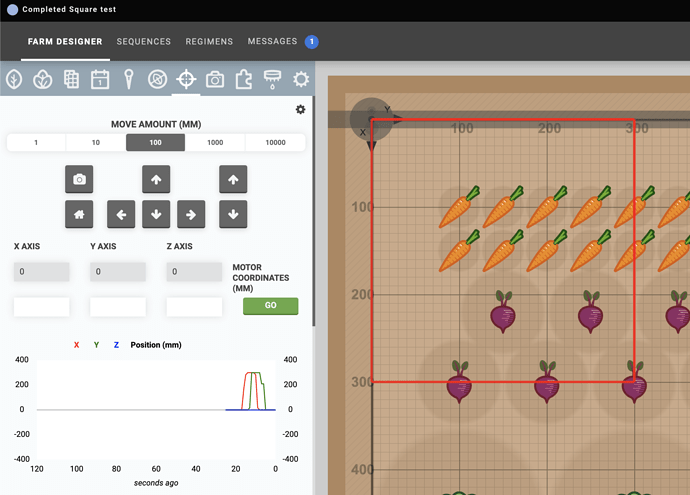 And last, we fixed an issue with new account email verifications.
Enjoy!