Hello everyone,
I've got some trouble connecting my FarmBot to the WiFi.
My WiFi network is shown in the list of available networks at step 3 of configurating. When I complete the configuration, it seems to request a DHCP address as I can see in my network log. But then the configurator comes up again with the error message.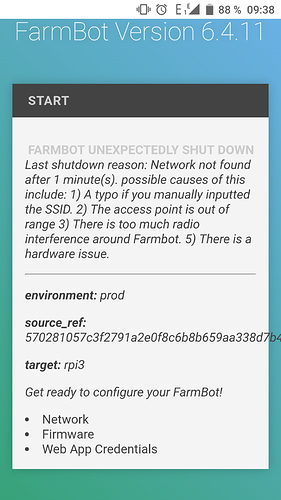 I'm having this issue since OS version 6.4.10, maybe versions earlier. Version 6.4.1 works fine, even updating via OTA works and the FarmBot will stay online for almost one day.
Anyone else with this kind of experience?