Hello all,
This week we deployed a new version of the FarmBot web app. Here's what's new:
Crop panel refresh
We've refreshed the crop details panel with improved styling and layout. You'll now find the crop icon and a + GRID button in the panel header for quickly opening up the + grid or row popup menu. Crop information is now better organized with each attribute embellished with an emoji to give some color and quick grok-ability.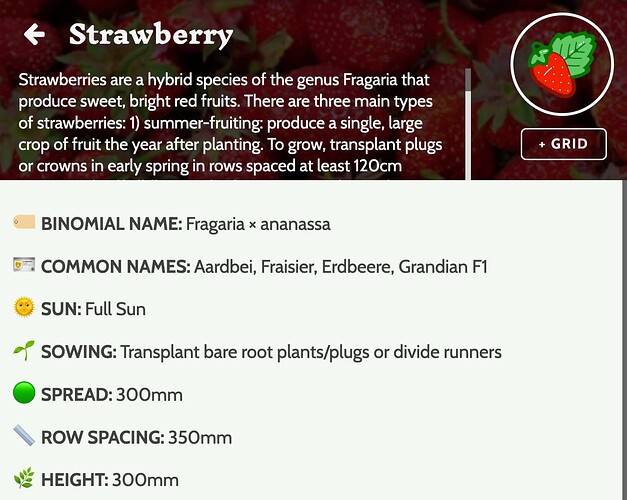 On devices with a mouse pointer, there's also a new point-and-click to add functionality. Whenever a crop panel is opened, simply mouseover the map and a hover image of the crop icon will be shown. Just click to add a plant!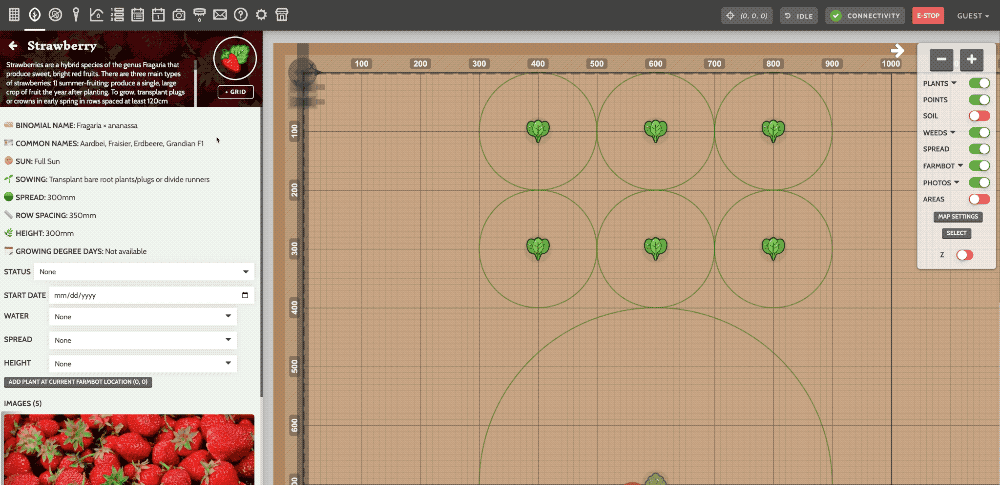 Fullscreen sequence editor refresh
We've given the fullscreen sequence editor a face lift to bring it inline with the narrower sequence editor in terms of look and features. To open or close the fullscreen editor, click the new FULLSCREEN or COLLAPSE button next to the sequences search field.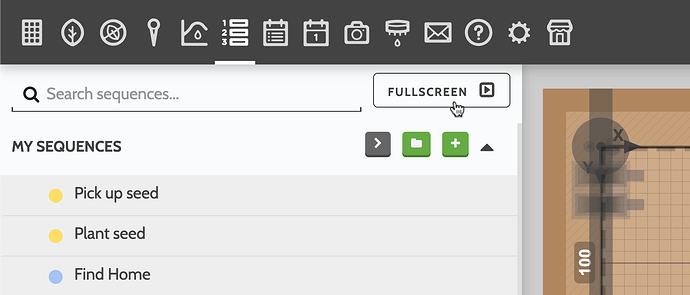 You'll now find that the fullscreen editor has the same sequences list as the narrow viewer, showing the MY SEQUENCES and FEATURED SEQUENCES collapsible sections, with folders now shown first.
The header for the middle editor section now takes on the color of the sequence and features a more compact layout to make more room to show the sequence itself.
And finally, the commands section on the right side matches the functionality and look of the add command popup in the narrower editor, with a keyboard hotkey (Enter) to add the top command to the sequence. There's also now the ability to search for and add any of your other sequences, whereas previously you could only add the basic commands from this area.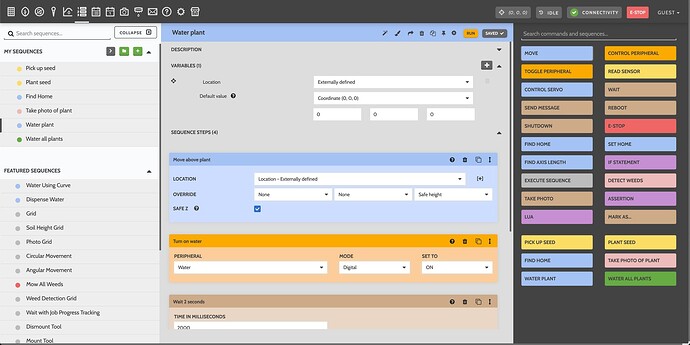 Documentation updates
Miscellaneous
We've updated the fonts used in the app and in our documentation hubs, giving them the same branded feel of our main website and online shop. The main body font, Cabin, provides a friendly and playful feeling while Inknut Antiqua, used for titles, is wholesome and hearty.
After hearing feedback from several customers indicating that their web app accounts were automatically deleted too quickly due to inactivity, we increased the window from 11 months to 30 months before an account that previously had a FarmBot connected to it will be eligible for automatic deletion. As before, several warning emails will be sent prior to deletion, and all one needs to do is login to reset the timer