Seems like a bug:
Create new sequence.
Add Move command, location Seed Bin, Z offset 100.
Add Move command, location Offset from current position, disable X/Y axes, Z offset -50.
Save the sequence, wait for sync.
Second move command updates to Custom coordinates.
Expected behaviour would be to keep the Offset from current position because if the first move command location ever changes, the second move command's absolute coordinates don't make sense anymore. They need to stay relative to the first move command.
Before sync: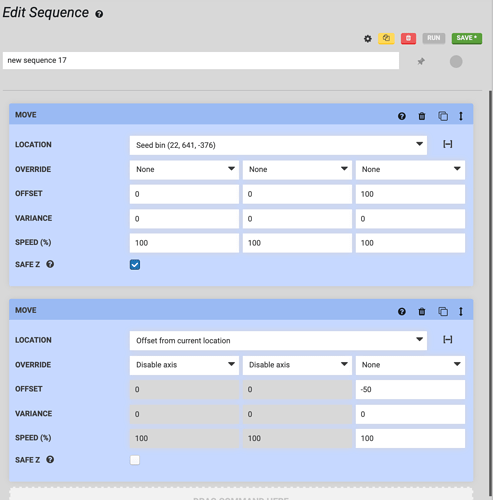 After sync: