Hi! Awesome work!
Will you share the stl files?
Kindest regards,
/Jesper, Sweden
Sure!
@roryaronson Would this be ok? I can't remember what the license says, so I figured I'd just ask.
edit OH I found my answer. Nevermind. AMAZING, Rory! AMAZING!
I uploaded the shorted version of the box here:
Nice print! I love the color
@FarmDano can you let the community know in which dimensions you shortened the box? Were you able to print a matching lid for it as well?
Yes, I'll update the thingiverse on the dimensions as well. End to end was originally 220mm, but now reduced to 218mm to fit an Ender 5 build volume.
Still printing the lid…has another 9 hours left, lol! I will update here when done.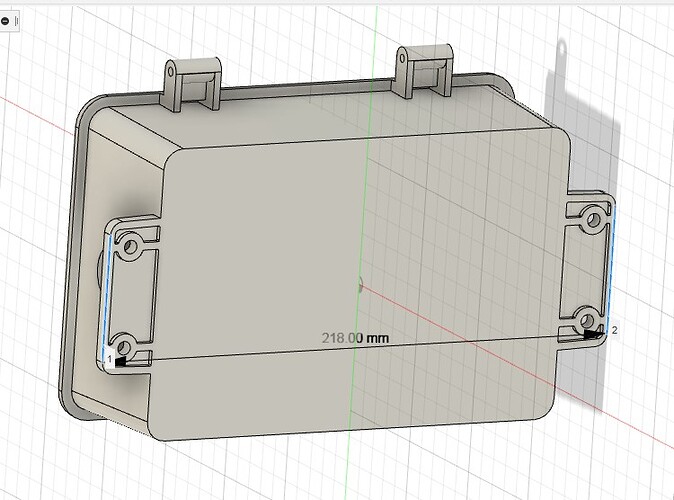 Looks really good, great print quality so far. Will your device be placed outside or indoor instead?
Thanks! I'm planning outside currently. Outdoor tested PLA+ with a cucumber trellis and it's been holding up even in 90+ weather, although it's not a fitted machine part, so we'll see.
@roryaronson Lid printed and fits! Had to flatten the surface above and below. The subtle curve just was too much for the print to handle, so I replaced a lid logo with a little prayer to help with my progress.
Hebrew for חֵן (CHEN) for anyone wondering.
"Nice print! I love the color
" HA, thanks. Was what was in my printer so just used it. Matches our car interior-ish.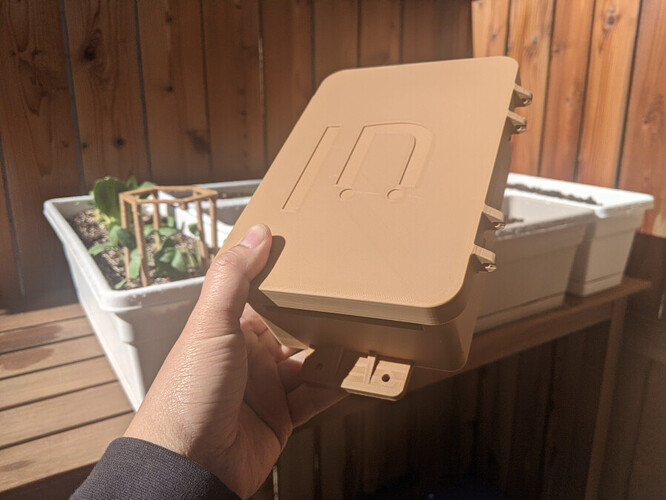 This topic was automatically closed after 30 days. New replies are no longer allowed.