I have a set of sequences which detect plants over the full garden. Most of the time the farmware to detect plants works, but sometimes it crashes (and thus locks the robot).
Here is a log of such an occurence: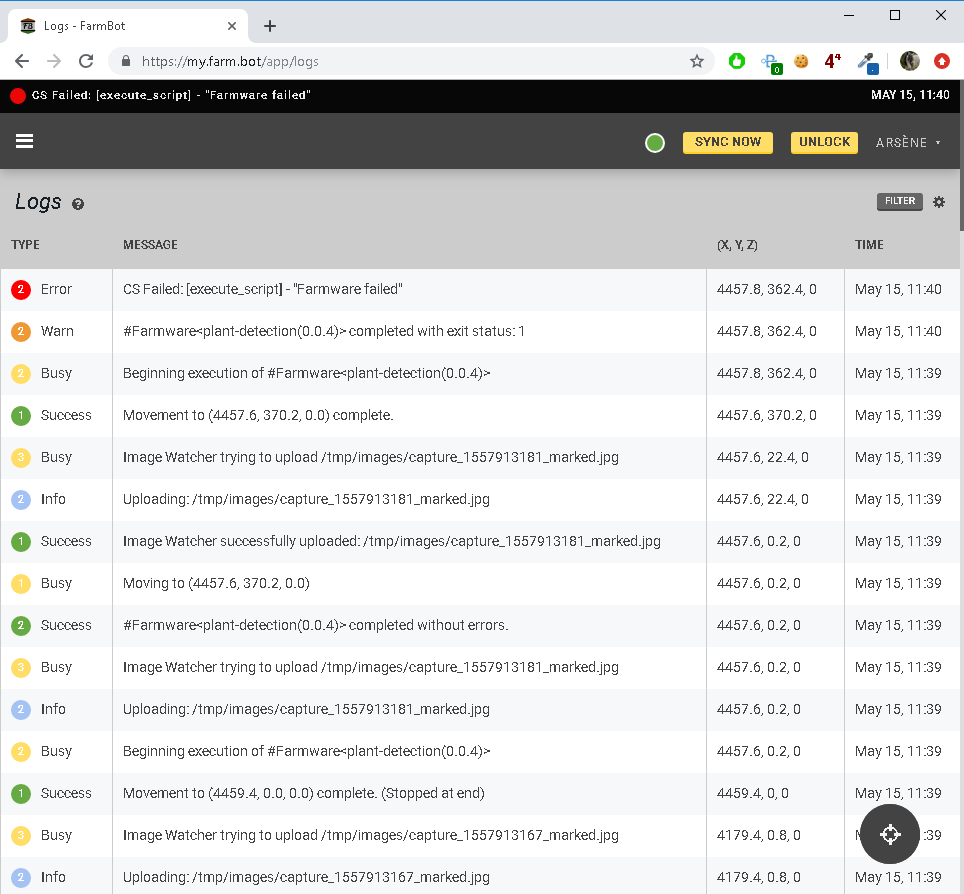 I have not found a way to see what the exact error was.