Hi FB community!
I'm using the OS 8.2.3 on Genesis v1.4. I'm getting an error when trying to execute a sequence involving taking more than one picture.
I can make a sequence moving the FB to a certain position, take a picture, and then send it back to home. No problems with that.
But when I try adding a second step involving moving the FB to a different position and try to take a new picture, I'm getting weird pop-up messages which don't show up on the log just before the "take picture" command gets executed. (see image below)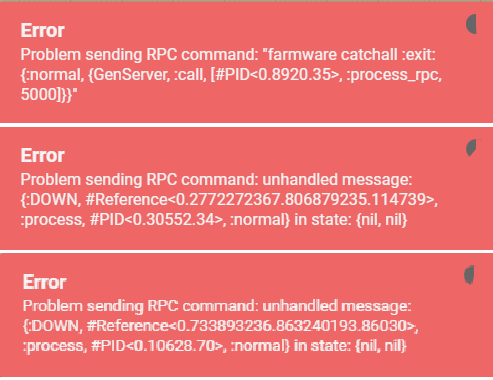 I've tried making the FB wait >40 seconds in the sequence so the Farmware can receive the image and "save" it, but I'm still getting the same problem.
Has anyone been through this before? Any comment would be greatly appreciated!
Cheers,
Nico