I am trying to "tune" my parameters for quiet mode on my Farmbot Express 14.3.1.
Y and Z motions are working fairly well although the Z axis on finding home does not end up on the stop (a centimeter or a bit more below).
Currently though I am having trouble with the X-motion which starts in jerks (a couple of start/stops and then fails movement. The following screen shot of the logs shows this. The most recent log entires are after trying an all plants watering sequence; but doesn't even get to the first location without failing. (BTW: It would be helpful in the logs to add an info log entry indicating the name of the sequence that is starting.)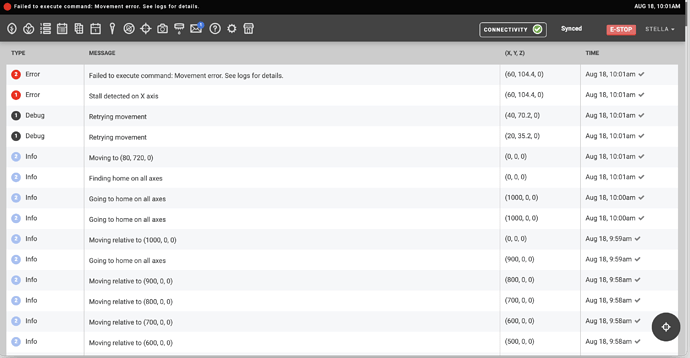 I had tried tuning some of the motors parameters and had just finished successfully manually moving in 100 mm steps also showing in the toward the bottom of the log screen shot.
I am guessing that it might be the combination of x and y motions that is, indirectly perhaps, causing the failure.
Here are my current motor settings for [REDACTED]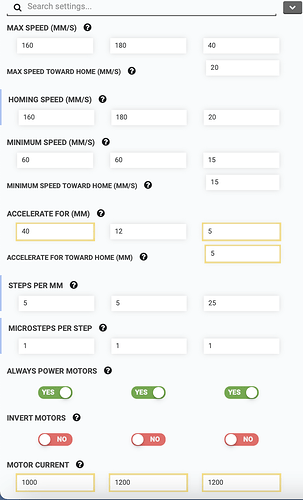 Any help on parameter recommendations would be appreciated.