Hi there!
I am a student and I have been given the task to install the Farm Bot Web app/ Server locally .
I am using Farmbot-Web-App/ubuntu_example.sh at staging · FarmBot/Farmbot-Web-App · GitHub
to install everything and at the last when creating db I am getting this error logs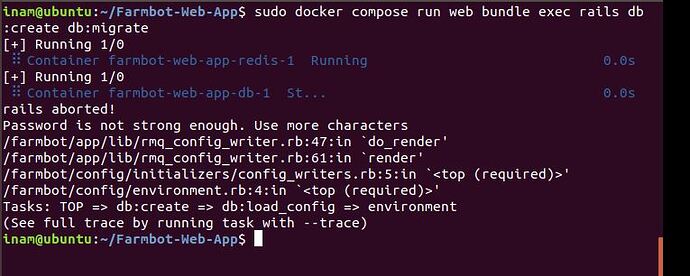 Also, I am not familiar with ruby on rails so I tried my best to debug . Please tell me what the problem is. How I should solve it?
Thanks!