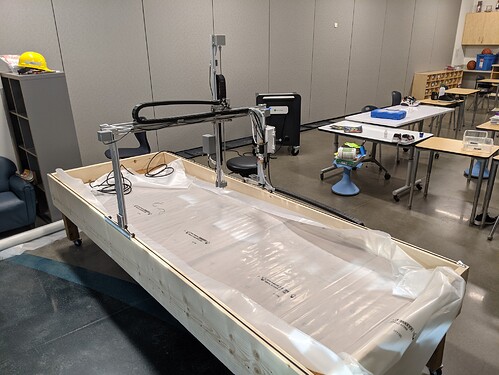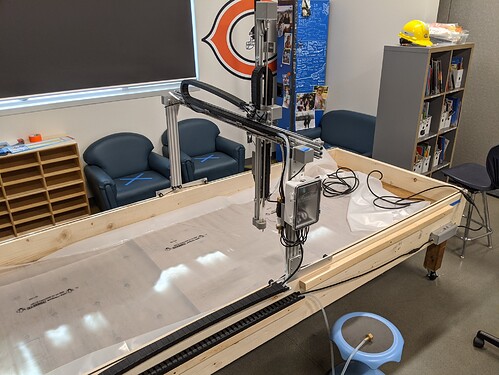 I'd like to share with you our Farmbot Express that we built. We're a K-9 school, planning to use the garden for my Grade 4 class, my foods class, and a gardening club, all at different intervals throughout the year. This is hindered by Covid, but I'm hopeful we can run this soon. I'm just starting on getting it running. I need my IT to setup some stuff before we have WiFi access. I hope I can fill this with soil this month.
I have a couple questions if anyone would humour me:
Is there any reason to have a drain in the planter box?

Can anyone direct me to a reservoir and pump system that works? I don't have easy access to a faucet or hose.