Question,
I'm creating a plant seed sequence (multi-sequence command) and I'm curious as to which option I should go with that would be the most suitable and efficient
So, in the sequence builder - Should I include the move sequence within my "turn air-pump on sequence" between the wait and the final read pin to shut off the pump.
Picture for reference.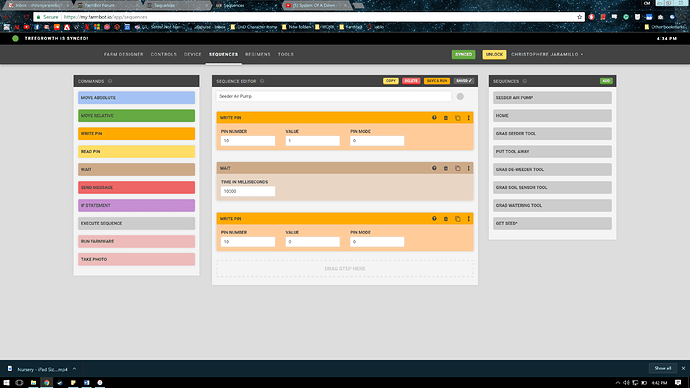 OR should I put the move command within the entire "plant seed sequence"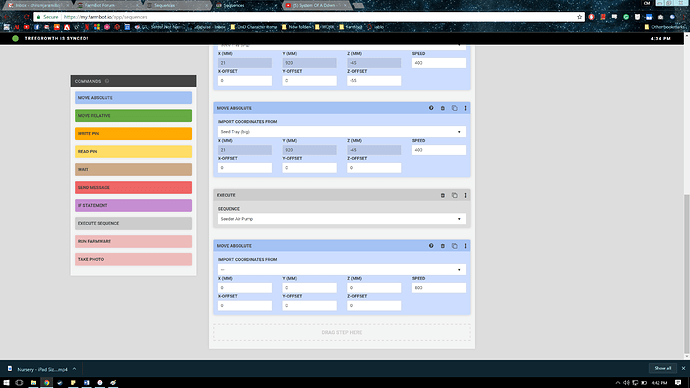 Farm on!