@roryaronson
Here are some details of the distance sensor I added to the seeder. It's an infra-red distance sensor from Sharp, on a carrier board from Pololu, this one I think https://www.pololu.com/product/2474.
Here are some pictures:-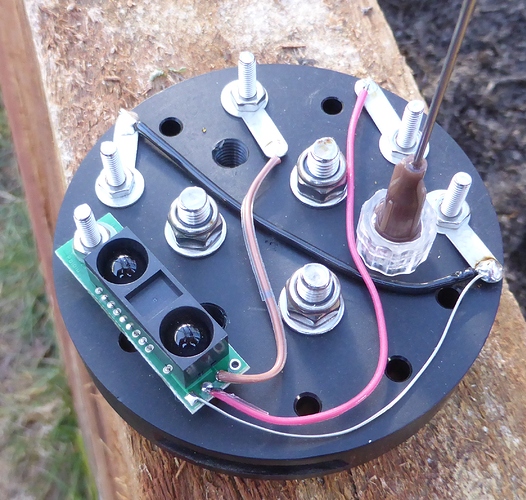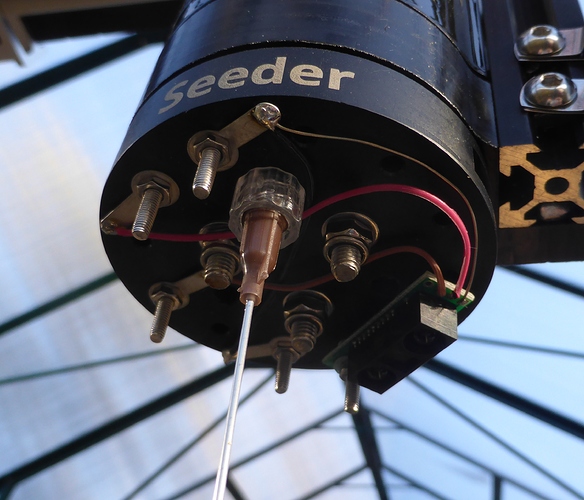 The sensor connects to the 5V/Gnd and gives an analog output which varies with the distance (between 10cm and 150cm). The output isn't linear because it measures infra-red reflected energy, so it needs calibrating, but that's easy enough; just set some known distances, measure the output, and then linearly interpolate between those points.
There'll probably be some variation due to the uneven surface of the soil, but I'll be monitoring the performance and report back in due course on how well it works.