The Genesis XL 1.5 documentation shows the pressure reducer mounted AFTER the solenoid. Is this correct?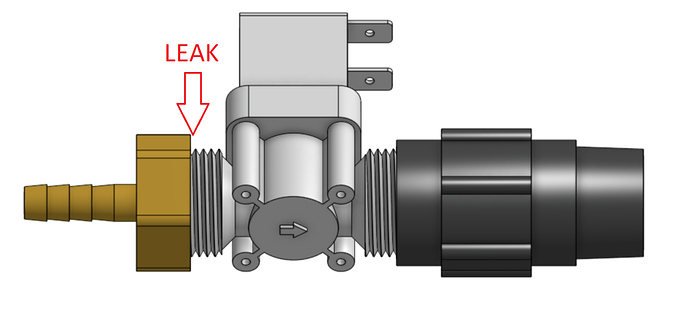 Having followed the instructions (including inserting a rubber gasket), I have a small leak between the barbed adapter and the solenoid valve.
What's the best way to fix? Can I apply as much strength as required to stem the leak or would I risk damaging the plastic threads of the solenoid with the brass barbed adapter? How much teflon tape should I put on?
Many thanks!