I haven't used my farmbot since the fall and I'm trying to get a spring garden set up. I've upgraded to OS 6.0.1 but have been unable to connect to the farmbot.
Initially I was able to reach the configuration screen at setup.farm.bot. However at this point, I can't even get this to load.
I've verified that WebSockets work: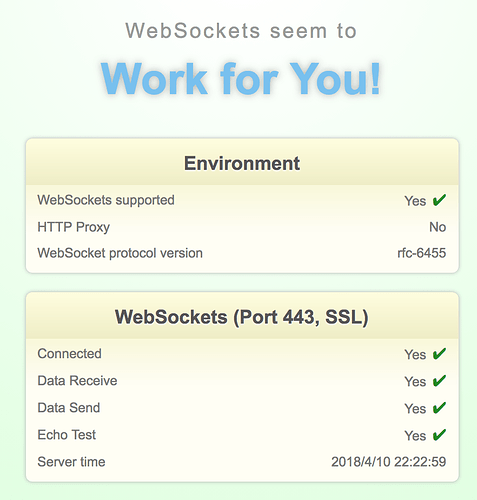 The network shows up and has a strong signal but the connection is refused in both Chrome and Safari: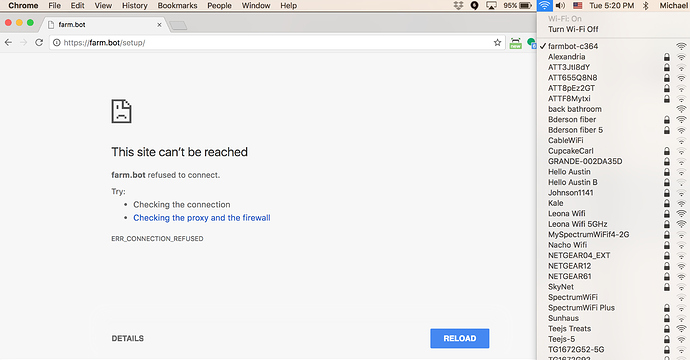 Anybody know what's wrong??
Here's what I see in the Device section of the web app: