After I got my farmbot finally running good enough to have it make pictures everyday to train a neuronal network on plant detection, I want to use those picture I make.
I switched from boroscope cam to the raspi cam for quality reasons and everything is working fine. Just the resolution is far lower than it should be. For some reasons, I don't understand, the quality is 640x480 instead of 3280x2464, what could be supplied by the raspi cam v2.1. Is there a setting somewhere on the farmbot or webserver I can tweak to get a higher (best full) resolution from the raspi cam? Also is there a connection between the position the picture was taken and the name of the picture, or is there the position and name in one database for correlating those pictures to the plants on the picture? That would be necessary to use this pictures as a training set for a neuronal net.
Also could the way the pictures are stored be altered? Who needs all the lower resolutions anyways? It might save time and calculation power to only save it in original (highest) quality…?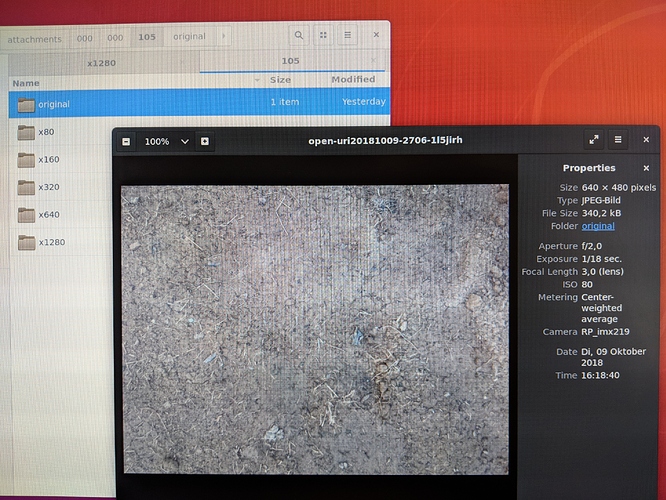 Seeing forward to hear from you guys and get the farmbot to the next level