Hi all! I'm about 60% of the way through the software set up the farmbot and running into problems with the z axis motor. No matter where the z axis is (up or down) the controls display it's position at zero, so it only allows me to move the z axis down even if it can't move down any more. It also doesn't display the correct distances: if I move the z axis down 10mm, the controls say -2.1 instead of -10, but then it reverts back to a zero position.
I think it must be a problem with the z axis encoder, but the basic troubleshooting guidelines don't seem to fix the issue. All of my other encoders work fine and the electronics are all connected properly. I also tried changing the speed and steps for acceleration with no change. I also moved the z axis manually back to the highest position and set it as home, but this didn't change anything.
If anyone has advice of what could potentially fix the issue I would greatly appreciate it!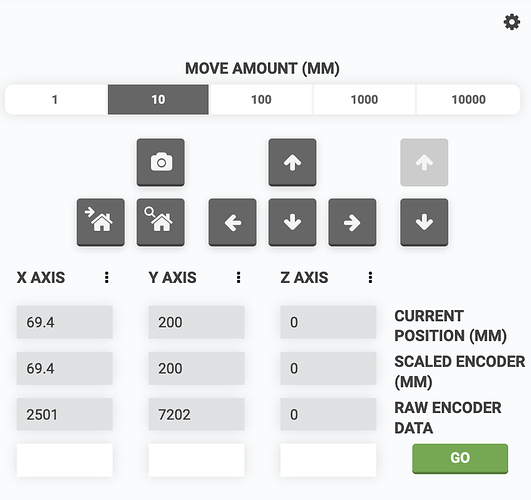 This is what the z axis controls look like no matter the position or the distance I move it.