When homing my z axis, 0 marks the highest point. If I need to lower the UTM, I must enter a negative value. Typically, the soil is somewhere between -400 and -420mm.
On the other hand, the default Z value for plants and points is also 0 (which would see them floating about 40cm above ground). If I try to enter a negative value, I get the following error message: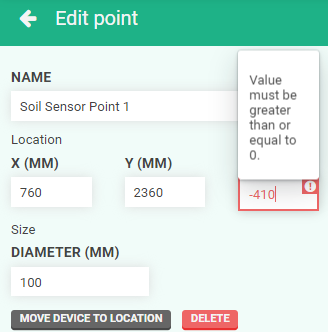 How can I enter precise Z coordinates for plants and points (e.g. to ensure that the soil sensor is positioned at the correct height depending on where it is on the bed)?