Hi Guys,
I've installed and checked the end-stops (they are working OK).
But when I enable them and set FB to calibrate it does nothing.
It seems that FB does not even try to move across axis to find the end-stop(s).
I connected my end-stops as shown below and as mine are only 2-wire i plugged them to Signal + Ground pins.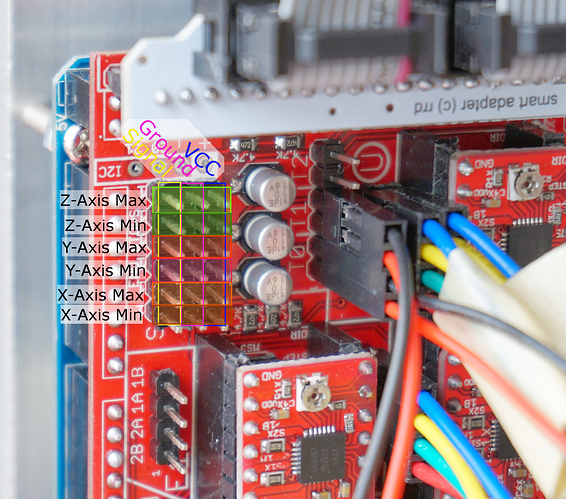 Please help