Hi Guys, Having an issue with my sequence execution.
Error:

Im getting an error at the same exact time whenever i try to execute one of my sequences. the sequence im working on has 2 "execute sequence" commands and one "IF Statement" command
picture below:
The error comes at the end of my Plant seed (loop-able/chain-able) (success) <---- not so much a success at the moment, lol.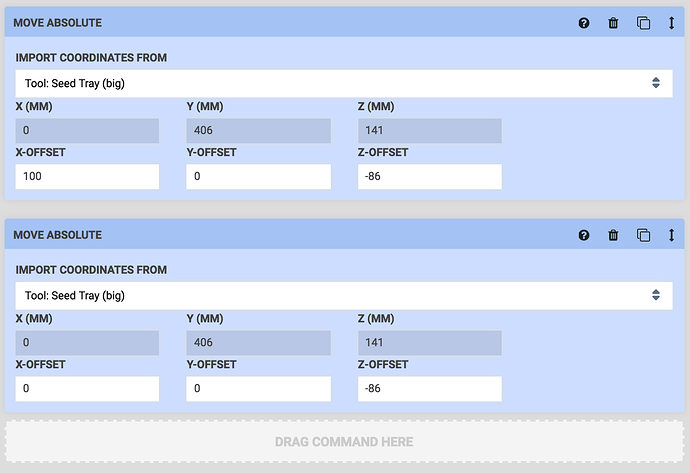 Right at the last "
import Coordinates From
"
There is another thread here in which @whitecaps posted that he was experiencing the same thing.
---
In the end my goal is to be able to have this sequence go and "pick up seeder tool", move over to the seed tray, grab a seed, plant seed at imported coordinates of my "basil" plant in the Farm Designer and then repeat "plant seed" sequence until all the basil plant coordinates from the Farm Designer have been planted then execute "put tool away" sequence.
Hope I've provided enough information!
-CMJ