Hi all,
Today we're making an exciting new feature available as a public alpha: the ability to measure the height of the soil using just FarmBot's camera and some fancy stereo photography magic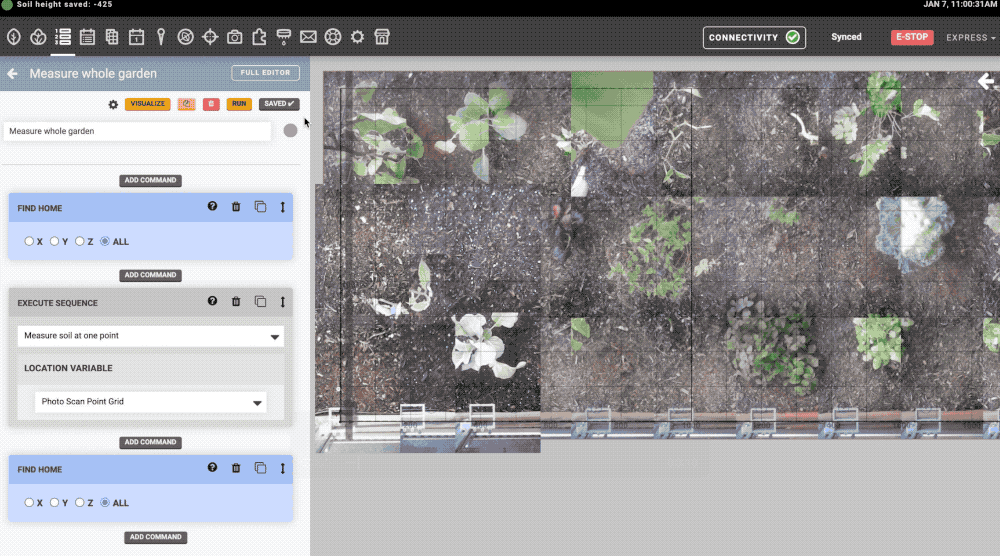 We're hoping to gain feedback from those of you willing to try it out in this early stage
Some information that would be useful:
What are the overall results you're seeing? (Accurate? Biased in one direction? Lots of outliers? etc)
How was your overall experience with calibration and scanning? (Confusing? Easy enough? Time consuming? etc)
Please describe or share a photo of the environment you are working with (type of soil/mulch, lighting, plants, etc)
Did the process ever fail? If so, please describe the circumstances.
To get started, check out this new page on the software documentation hub: https://software.farm.bot/docs/measure-soil-height
And for a deep dive into the inner workings, see the developer docs here, and source code here.
We look forward to your feedback!