Hi everyone,
I'm having trouble connecting the Raspberry Pi to the Farmduino. After successfully setting up the network, it's showing the code 30 error.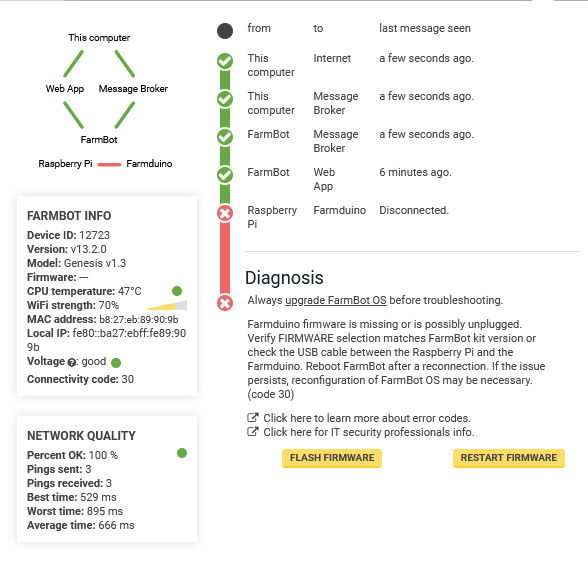 I tried clicking the buttons corresponding to flashing and restarting the Farmduino firmware respectively, but that is also returning an error. I tired manually flashing the firmware using the Arduino IDE , but a time out error occurs while uploading the script to the Farmduino.
I tried following the steps given in the website to resolve the code 30 error, but to no avail.
I would really appreciate if someone could help me out on this.
Thanks in advance!